November 4, 2022
NLC/B.24/1st November 2022HE Dr. Okezie IkpeazuGovernor of Abia StateGovernment HouseUmuahia – Abia State ABIA STATE WORKERS GROAN UNDER A HEAVY...
Read More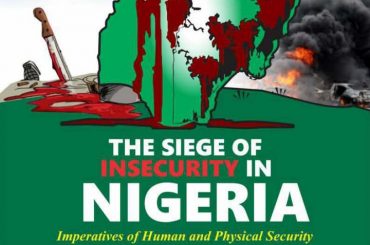 Monthly Publication Of the NLC
"The  State of the Struggle is the official monthly Magazine Publication of the Nigeria Labour Congress. Latest Edition – April 2021
Monthly Publication Of the NLC
"The  State of the Struggle is the official monthly Magazine Publication of the Nigeria Labour Congress. Latest Edition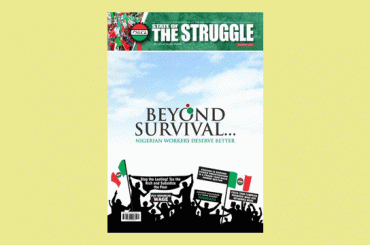 Previous Editions of State of the Struggle – Official monthly Magazine Publication of the Nigeria Labour Congress,
"The  fundamental aims and objectives of the Congress are to protect, defend, and promote the rights, well being and the interests of all workers, pensioners,
Congress shall adopt and inculcate in all its officers and members a set of core values.  These values shall be:
Nigeria Labour Congress (NLC) gives an equal voice to Nigerian workers, employers and governments
MEET THE COMRADE PRESIDENT
Comrade Ayuba P. Wabba mni
Comrade Ayuba Philibus Wabba, mni, is a self-made intellectual and a hard-baked activist with an unflinching commitment to the cause of the downtrodden. This has fired his quest for knowledge and passion for social justice and the building of a more equitable and humane society.
A dogged fighter with strong convictions, Ayuba Wabba is an institution builder, a social critic and a believer in the rule of law and a stickler for accountability.
A Public Health Specialist, Ayuba Wabba had his early education at Kawo Primary School, Kaduna; Government Science Secondary School, Waka-Biu, Borno State, before proceeding to the School of Health Technology, Maiduguri. He was at various times at the Imo State University, Houdigbe North American University,Institute of Peace and Development, Israel; Royal Institute of Public Administration, London; Whaton Business School, USA from where he obtained various diplomas including PGD, Public Health and a Master's degree in Public Health (MPH).
OUR KEY ISSUES AND FOCUS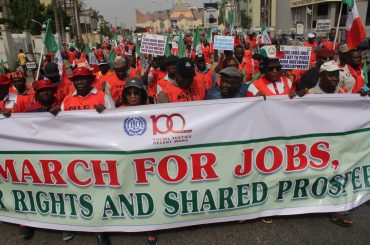 We are committed to ensuring the protection of jobs, full employment and humane working environment in Nigeria…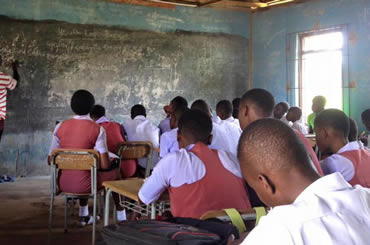 To continually promote workers education, principally for developing their trade union and social consciousness…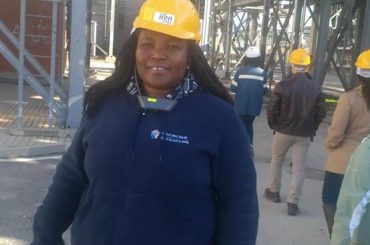 Committed to providing a healthy and safe work environment for all employees in accordance with current medical standards, public health regulations…
Campaining for affirmative action to increase women participation in decision making at the highest level…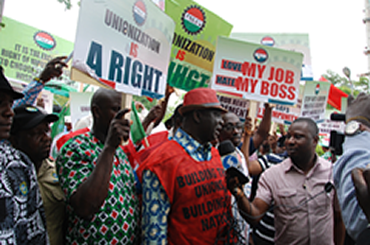 Promiting positive industrial relations practice in Nigeria, by strengthening collective bargaining in all sectors of Nigerian economy…
Influencing government policies and legislation on all issues at all levels, in the interest of workers…
NATIONAL ADMINISTRATIVE COUNCIL (NAC) MEMBERS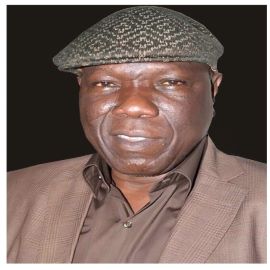 DEPUTY PRESIDENT
COM. NAJEEM USMAN YASIN
DEPUTY PRESIDENT
COM. MUHAMMED NASIR IDRIS
TREASURER / FINANCIAL SECRETARY
COM. MARWAN MUSTAPHA, MNI
VICE PRESIDENT
COM. PETER ADEYEMI
VICE PRESIDENT
COM. SALAMATU ALIU
VICE PRESIDENT
COM. LAWRENCE AMAECHI
DEPUTY PRESIDENT
COM. AMAECHI ASUGWUNI
DEPUTY PRESIDENT
COM. JOSEPH CHIAKA AJAERO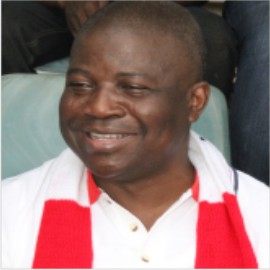 VICE PRESIDENT
COM. OYELAKAN LATEEF
VICE PRESIDENT
COM. ABDRAFIU ADENIJI, mni
VICE PRESIDENT
COM. (PRINCE) AKPOREHA WILLIAMS
TRUSTEE
COM. ADEWALE ADEYANJU
NLC Climate Change Policy
In the last decade, the NLC has been evolving through a policy of a 'New Beginning', which is enshrined in a vision that captures the imperative of rebuilding the movement towards a direction that makes it more relevant to its members and to the broad society at large. This vision identifies the importance of empowerment and social redemption. It is also about enhancing inter-movement linkages that can help the movement project power in the labour market.
The Rights of Migrant Workers
People travel to other countries every day for work and better living conditions. Some migrant workers carry their family members along. Others leave them behind and send money back home. Some migrant workers enter a country with all required legal and valid documents such as a contract of employment, visa, residence and work permits and all other required documents such as a medical examination certificate and a certificate of good character issued by the appropriate law enforcement entity.
NLC Affiliates