A DISCLAIMER ON THE POSITION OF NATIONAL RECORD ON THE
PROBE OF THE NATIONAL SOCIAL INSURANCE TRUST FUND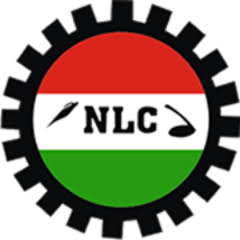 A Press Release

My attention has been drawn to a report circulating in the news media
that I made statements to an online news platform, the National Record,
on behalf of the Nigeria Labour Congress (NLC) to the effect that the
NLC has condemned and rejected the intervention of the FederalGovernment, approved by the President and conveyed by the Secretaryto the Government of the Federation and the Honourable Minister of Labour and Employment in the affairs of the National Social Insurance
Trust Fund (NSITF). I wish to unequivocally disclaim the malicious and
blatant lie that I made such comments to National Record or any other
news medium.

What actually happened was that I received a phone call from a reporter, Mr. Onah Iduh, a former staff of the NLC and he said that he wanted to know the position of Congress on the suspension and probe of some top officials of NSITF. The reporter claimed he had tried to reach Congress President and General Secretary but was unable to. Well, I told him that as much as I am a representative of Congress on the NSITF board, I was not well briefed on what was going on with the probe. I then told him that the payments under probe, to the best of my knowledge, was never brought to the attention of the board of NSITF.

I also told him that Congress would always insist on probity,
transparency and due process since the funds in NSITF belong to
workers. That was how my discussion with Mr. Onah Iduh ended.
I was so embarrassed to read afterwards that I said that Congress
condemned the intervention by the Honorable Minister.
This could only have come from fantasies in the mind of the reporter.
I issue this rejoinder as a disclaimer, just to put the records straight.

Comrade Khaleel Ibrahim, mni
Treasurer, NLC
7TH July 2020