MR. NASIR EL-RUFAI LIVES UP TO HIS NAME: COWARDLY INSTIGATES STREET VIOLENCE AGAINST INNOCENT PROTESTING NIGERIAN WORKERS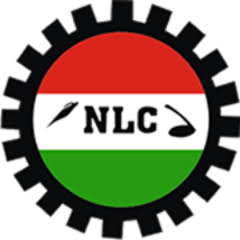 A Press Release – 18th May 2021

Nigerian workers protesting peacefully over the reign of industrial tyranny and impunity by the Kaduna State Governor were today, Tuesday, 18th May 2021 visited with a very vitriolic street violence ostensibly at the instigation of the Governor of Kaduna State, Mr. Nasir El-Rufai. Nigerian workers in Kaduna State had embarked on industrial actions in Kaduna State from midnight of Sunday, 16th May 2021. This was in protest against yet another round of mass sack and redundancy of workers by the government of Kaduna State under Mr. Nasir El-Rufai.

The street protest by workers which started on Monday, May 17, 2021 had been very peaceful until today. On the first day of the protest, workers in their thousands and led by NLC President, Comrade Ayuba Wabba and other labour leaders marched to the Kaduna State House of Assembly where the Congress President addressed the public.

Just towards the end of the address of Comrade Ayuba Wabba, a convoy of the Kaduna State Governor approached the NEPA Junction, at the heart of Kaduna metropolis where today's protest was staged. Immediately the Governor's convoy beat retreat from the sea of human heads that had showed up in solidarity with Nigerian workers, bus loads of thugs and hooligans drove into NEPA Roundabout from the axis where security operatives supposedly had cordoned off. What happened next can only be described with words apt for a war front.

The weed smoking hoodlums disembarked from the buses that brought them, brandished all manner of weapons and surged towards the protesters who were by this time seated under any available shade and listening to the speeches made by their leaders. To our greatest consternation, while the hired killer squad attacked workers, the initial response of the security operatives who were there presumably to protect the protesting workers was "siddon-look", and subsequently entreaties with the criminal mob. It was only when workers began to defend themselves did the security operatives get into the fray – and their first action was to fire tear gas cannisters at protesting workers. It was only when workers refused to lay duck for a grand slaughter and began to give the invading thugs the chase of their lives that security operatives woke up to their duties and began to make some arrests.

Nigerians would recall that the President of the NLC had on Monday, May 17, 2021 alerted the world and security agents of plans by the establishment to infiltrate our protest and unleash violence on workers. Well, this fore warning is no more an alert, it has been fulfilled by a state government whose past time, political culture and policy predilection is smeared with the slime of violence. Nigerians now know who the hoodlums are. Nigerians now know those who should be hiding from local and international arrest warrant for state sponsored violence.

Today's gallant and courageous response by Nigerian workers is only a true attestation to the fact that those who are down have no business fearing any fall. The total shut down of government business and socio-economic activities in Kaduna State since the strike action was declared, despite threats from the one Nigerians now prefer to call "HELL-RUFAI", shows that our backs are now squeezed against the wall and there is no other place to run to than to turn and confront the OPPRESSOR.

It is horrendous that Mr. El-Rufai could have the resources to mobilize violence against innocent workers but claim that it is impossible to maintain hardworking public servants in Kaduna State on the payroll. We are also amiss why none of El-Rufai's children was in that mob of misled youths. Certainly, the mass sack of public workers, the increase in tuition fees paid by students in Kaduna State and the refusal to pay the redundancy benefits of over 60% of workers sacked by El-Rufai signposts a determined agenda to perpetuate dynasties of destitution.

We want to promise Mr. Nasir El-Rufai that Nigerian workers are not scarred or deterred by his jungle juggling with violence. As we showed today, truth and conviction are enough to break the back of every OPPRESSOR. Tomorrow, 19th May 2021, Nigerian workers and their families will turn out in millions to continue the protest against the anti-human, anti-worker and anti-trade union machinations of Mr. El-Rufai.

We also wish to warn that should Mr. Nasir El-Rufai mobilize his rag tag minions and street urchins created by his governance of human under-development, Nigerian workers will expose to the world the deadly personae hiding under the baby-face of an accidental reformist.

We are already consulting with the organs of our movement on the next line of strategy in our struggle given Mr. El-Rufai's disdain for social dialogue and peaceful resolution of issues. An immediate declaration of a national strike is not excluded from our immediate considerations. Another attack by Mr. El-Rufai will most likely automatically activate a nationwide solidarity action with Kaduna State workers.

Furthermore, we have already alerted the international workers solidarity on the mayhem engineered at the behest of Mr. Nasir El-Rufai today in Kaduna State. Mr. El-Rufai is just inches away from being declared persona-non-grata by workers all over the world. His over-sized ego will soon feel the pinch of workers disdain all over the world.

We call on security operatives to take note of the panic button pressed by a government averse to truth and conscionable engagement. We exhort them not to be taken in by the antics of a drowning politician. Prior to our protests, we wrote them to provide security as demanded by our laws and that is exactly what we expect. The clay feet response of today should not be repeated. The life of every Nigerian matter.

While we salute workers for their courage and resilience in the face of the hellish attacks by the one called "HELL-RUFAI", we urge them to remain resolute. Posterity will vindicate our struggle. As we march to the barricades tomorrow, we will remain peaceful, albeit, resolute.

Solidarity Forever!
Comrade Ismail Bello
Ag. General Secretary, NLC