30th June 2020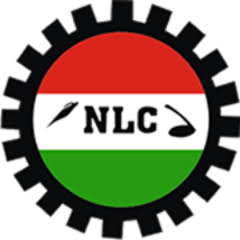 FRESH PUSH TO HIKE ELECTRICITY TARIFF: CALLING THE TRUCE IS NOT ENOUGH – NIGERIANS DEMAND FAIR, EQUITABLE AND JUST UTILITY CHARGES!
A Press Release
It was with a sense of great relief that the Nigeria Labour Congress (NLC) received the news of the intervention by the Senate in calling off the threat by Electricity Distribution Companies (DISCOs) to hike the electricity tariff and also demanding reversal of Nigeria's power sector privatization programme which it said was a total failure. We commend the Senate for electing to be on the side of the Nigerian people.

As much as we are pleased with the current truce on the campaign by DISCOs to subject Nigerians to killer-electricity charges, we know that the battle is far from over. We know for certainty that those bent on cornering our choice national assets for next to nothing and using same to unleash unfair, inequitable and unjust tariff regime on the Nigerian public, are not relenting. They are planning a rebound. We also know that a number of public and private institutions are tempted to follow the ignominious path of DISCOs in flogging their fellow compatriots with scourges of scorpion. Hiding under Covid-19, we are aware of plans by our airport authorities, airlines, banks and others to hike user access and services charges. Some of these charges are already in play.

It is very unfortunate that these public utilities tariff increases including the lifting of price cap on refined petroleum products especially the premium motor spirit is coming at a time when Nigerians are going through some of the worst socio-economic vicissitudes as occasioned by the novel corona virus disease (Covid-19).

Every passing day throws up new strains of the devastating impact of Covid-19 on our shores. Millions of Nigerians continue to lose their jobs on daily basis enlarging the already gaping net of the poor and vulnerable in our land. A few hours before the DISCOs unveiled their intention to afflict Nigerians with the most outrageous tariff hike in our history of public utility charges, millions of jobless and poor Nigerians were scrambling for a space in the N-Power Social Support portal. This reinforces the fact that majority of Nigerians including workers and pensioners are going through very hard times. Certainly, this is not the time for any conscientious private sector organization or public institution to contemplate any hike of essential goods and services.

On the recent attempt by DISCOs acting under the auspices of the Association of Nigerian Electricity Distributors (ANED) to unilaterally increase electricity tariff by about 100% from 1st July 2020, the Nigeria Labour Congress had described the move as insensitive and provocative. Nigerians would recall that a similar move was made in March 2020 by the Nigeria Electricity Regulatory Commission (NERC) but was successfully rebuffed by the NLC and the Nigerian public.

The difference this time is that the regulated organizations (DISCOs) are now the ones dictating to the regulatory institution (NERC) when and how they wish to impose on Nigerians astronomical hike in electricity tariff. This is most unfortunate. The silence of NERC on this matter bellows louder than the obscene and hollow threat by DISCOs to make life even more difficult for Nigerians who are still grappling with the socio-economic dislocations occasioned by the insurgency of the novel corona virus disease (Covid-19).
Very alarming and deeply worrisome are the reasons advanced by the DISCOs for the intended savage punch on the face of Nigerians. First is the attempt to clothe this novel wave of consumer exploitation as new service-based electricity tariff regime! This lie parades naked! Since the unbundling of the former PHCN to yield DISCOS and GENCOs, electricity tariffs, through the Multi Year Tariff Order (MYTO), have been increased a number of times without commensurate improvement in services. In fact, each hike in electricity tariff in Nigeria is accompanied by quantum increase in the hours of darkness, de-metering of more Nigerians, exponential rise in incidences of estimated billing, increased burden on citizens for the procurement of equipment and facilities for public electricity supply amidst other devious methods by DISCOs to despoil poor Nigerians. These concerns were raised by labour leaders during an interactive session with NERC on March 10, 2020.

Second, the DISCOs claim that the new tariff would enable them to execute most of their capital-intensive projects. This is an open admission of incompetence and ineligibility to participate in the power sector privatization which requires that DISCOs must be financially capable of making the needed investment to improve services in public electricity supply. It is truly tragic that Nigerians are being regaled time and time again of the financial insolvency of the so-called private sector investors in our power sector despite their bogus claims before acquiring our power sector assets and amidst huge bailout funds to DISCOs by the government. This demonstrates very clearly the failure of the power sector privatization scheme. Nigerians cannot be enslaved perpetually by shylock rent grabbers masquerading as investors.

Third, we call on Nigerians to take note of the statements credited to the Executive Director of the Association of Nigerian Electricity Distributors (ANED), the umbrella body of DISCOs in Nigeria, one Sunday Oduntan, as reported in the cover page of Nation Newspaper of Monday, June 29, 2020. We reproduce his statements which represent the mindset of Nigeria's Electricity Distribution Companies:

"There will be change compared to five years ago. But don't expect 24 hours of electricity. There is no increase in generation. Have you heard of increase in transmission? These are the issues. There is a need for realignment. As long as we have people who are not metered, as long as we have staff who are cheating, as long as we have Nigerians who are not willing to pay for energy, then we will continue to have problems".

What a grand admission of failure! What impunity!! What a way to take Nigerians for granted!!! This is truly the height of insults by DISCOs on Nigerian electricity consumers. It is not enough that DISCOs cheat Nigerians out of their hard-labored income through exorbitant costs of pre-paid meters, refusal to install pre-paid meters, and the imposition of estimated billings. Now, the DISCOs are adding mockery to the insults!

In addition to the untold hardship that the intended tariff increase by DISCOs would unleash on private citizens, the NLC is greatly distressed over the hemorrhage businesses in Nigeria would suffer in terms of productivity, jobs and livelihood if the planned tariff hike was allowed to stand. Electricity is the backbone of businesses – big manufacturing concerns and small/medium scale enterprises. Already, the inability of DISCOs and GENCOs to provide constant power is taking a huge toll on national productivity, growth, employment creation and job retention. The Organized Private Sector in Nigeria (OPSN) in a recent statement posited, "electricity outages in Nigeria averages ten hours per day, with the cost of self-generated electricity averaging N119 billion in 2019."

The Nigeria Labour Congress rejects any further hike in electricity tariff, pump price of petrol and other essential public utility charges. The NLC is fully ready to mobilize our people to resist attempts by anyone to impose modern-day slavery on Nigerians – be they DISCOs or Regulators of Public Utilities. We insist that further hike in tariff and user access charges at this time of great socio-economic dislocation would be ultra-insensitive, callous and a pre-meditated attempt to send many Nigerians, workers, pensioners and businesses to untimely graves.

In the interest of fairness, equity and justice, we demand that the DISCOs refund Nigerians all the estimated billings that had been unjustly collected from our people all these years. We also demand that DISCOs must pay consumers the cost that their inefficiency has imposed on citizens, residents and businesses. DISCOs must also repay bailout funds they had unjustly collected from public coffers. We wish to remind the DISCOs that the provision of pre-paid meters, transformers and investment in the sector are statutorily the job of the DISCOs not consumers or government. DISCOs were fully aware of these conditions before subscribing to the power sector privatization programme. Enough of the lies, deceit and exploitation of the Nigerian people!

Finally, on the strength of the open admission by DISCOs in Nigeria to their own grand incompetence and crass failure, we call on the Federal Government to immediately set in motion processes for the review of the power sector privatization. Enough is enough!

The leadership of the Nigeria Labour Congress reiterates its resolve to act on the side and in the interest of the Nigerian people, workers and pensioners always.
God bless Nigeria!
Aluta Continua… Victoria Ascerta!
Comrade Ayuba Wabba, mni
President