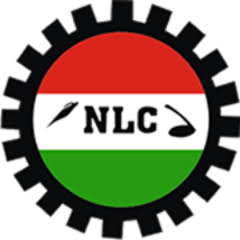 NIGERIAN WORKERS MOURN THE DEATH OF RICHARD TRUMKA, PRESIDENT, AMERICAN FEDERATION OF LABOUR AND CONGRESS OF INDUSTRIAL ORGANIZATIONS (AFL-CIO)

It was with shock and heavy hearts that we received the news of the demise of Richard Trumka, the President of the American Federation of Labour and Congress of Industrial Organizations (AFL-CIO) earlier today. This is certainly the drawing of the curtains of an era of American trade unionism. Certainly, the global trade union movement has lost a very visible leader and strong voice for workers rights, social justice and equality across racial and economic lines of divide.
G
Comrade Richard Trumka the son of a second-generation Polish American father, Frank Richard Trumka, and an Italian American mother, Eola Elizabeth (Nee Bertugli) rose from the humble beginnings of birth in Pennsylvania and after law school joined the United Mines Workers of America (UMWA) as a staff attorney in 1974. He rose through the ranks of the UMWA and was elected as its President in 1982. In 1989, Richard Trumka led a nine-month strike against the Pittston Coal Company, an action which became the symbol of resistance against employer cutbacks and retrenchment of workers.
Africa also benefitted from Brother Trumka's principled commitment to the promotion of freedom and rights for workers and oppressed people. In the heady days of Apartheid in South Africa, Trumka established an office that raised US mine workers solidarity with the miners in South Africa. He also organized the US Shell boycott, an action directed at challenging the multinational Royal Dutch /Shell Group for being in bed with the Apartheid regime in South Africa. In recognition of his commitment to protecting and expanding the frontiers of decent work and egalitarianism in the US and beyond, Trumka was in 1990 awarded the Letelier Moffitt Human Rights Award, In 2018, Richard Trumka became the first recipient of World Peace Prize for Labour Leadership.
Almost exactly four years ago, Richard Trumka, yet again, in a very significant way demonstrated the strength of conviction that underpin the class consciousness and globalism of the labour movement. On August 15, 2017, Mr. Trumka quit President Donald Trump's Manufacturing Council for racist tainted statements. These worthy words of Richard Trumka will continue to echo for a long time to come:
"We cannot sit in a Council for a President who tolerates bigotry and domestic terrorism… We must resign on behalf of America's working people, who reject all notions of legitimacy of these bigoted groups."
As we reminisce on the life and times of one of the greatest Labour Leaders of our times, we celebrate the strength of conviction, the force of persuasion and the brilliance of engagement that has transmogrified Richard Trumka into a global labour movement icon whose sacrifice, commitment, solidarity and friendship with oppressed people everywhere will never never never be forgotten!
We extend our heartfelt condolences to the immediate family left behind by Richard Trumka especially his wife of so many years, Barbara (Nee Vidovich) and his son. We also commiserate with the entire leadership and membership of the AFL-CIO. Your loss is our loss too. Your pain is felt by workers all over the world. The sun will rise again!
Rest in Power, Brother Richard Trumka!!!
Comrade Ayuba Wabba, mni
President, NLC and ITUC