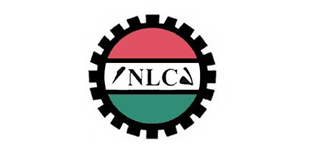 Text of Welcome Remarks by the President of the Nigeria Labour Congress at the 2nd NLC National Peace and Security Summit Held on 29th April 2021 at the International Conference Centre, Abuja
Protocols
On behalf of the National Executive Council (NEC) of the Nigeria Labour Congress (NLC), I welcome all our invited guests and participants to the 2nd NLC Peace and Security Summit. This Summit is consequent on the resolution of the 12th National Delegates Conference of the NLC and facilitated by the decision of the NEC, in light of the deteriorating security situation, to convene this Security Summit sooner than later.
The Nigeria Labour Congress as a pan Nigerian organization and the largest workers' representative organization in Nigeria and Africa has a responsibility to represent and defend workers' concerns and interests in the matter of security, which is the collective duty of all citizens.
This Summit takes place at the backdrop of increase in terrorism, banditry and all shades of criminality including abductions and killings. In North East Nigeria, Boko Haram terrorists have asserted themselves as purveyors of a resilient medium to high intensity violence. In the North West geo-political zone, armed bandits who specialize in rural banditry and kidnapping hold sway. In North Central Nigeria, the perennial conflict between herders and crop farmers has intensified and has assumed a larger-than-life status.
In the South West geo-political zone, the invasion of criminal elements who perpetrate all sorts of criminal activities have led to the emergence of counter local militias. In the South South and South East geopolitical zones, criminal groups now attack and kill security agents and carry off their weapons. This was exactly how Boko Haram started in the North East.
We sympathize with the families of the five undergraduates of the Greenfield University in Kaduna who were murdered last week after being abducted. As we speak, the Chibok girls are still in captivity. Leah Sharibu is yet to be released from her captors and reunited with her family. The same with two of our nurses who were abducted in Kaduna and the kidnapped construction workers in Akure. Furthermore, it is close to forty days that the NLC Chairperson in Cross River State was abducted.
A few days ago, sixty persons were killed in Zamfara State and their houses razed. In Niger State, fifty villages were recently sacked and thousands of our fellow Nigerians now live in Internally Displaced Persons (IDP) Camps. It is so bad that many farmers have abandoned their farms exposing all of us to the grim prospect of acute food shortage.
There is no doubt that the insecurity situation has degenerated and more security challenges are facing Nigeria today outside the Boko Haram which has been there for sometime and has now developed the effrontery to be attacking military formations and carting away their weaponry including armoured tanks. The last attack on Askira which is the headquarters of Askira/Uba Local Government of Borno State was led by an armoured tank and gun trucks which the terrorists carted away from a military formation since our military formations have become soft targets for weapons snatching to consolidate terrorists' arsenal.
A few days ago, the terrorists attacked Geidem in Yobe State and they have continued their relentless campaign of terror in northern Borno and nobody seems to be able to stop them. Even in Maiduguri, the terrorists launch missiles from outside the town and kill many people in the process.
The security situation in our country has evolved into a very serious challenge. This is the reason the Nigeria Labour Congress, as a pan Nigerian organization is organizing this 2nd National Peace and Security Summit in order to bring key stakeholders, both state and non-state actors to discuss the way out of this crisis that seems to have defied every solution so far. This is why we have brought together seasoned experts under the chairmanship of Distinguished Senator Ken Nnamani, former President of the Nigerian Senate, who believes in the unity of the country. The lead Speaker who is an accomplished scholar in the field of security and the distinguished panel of discussants will also provide critical perspectives on this matter.
The participants at this Summit are coming from various backgrounds. There is also a workers' representative who will convey the grim reality of the situation especially from Borno State where we have lost over one thousand workers.
The overall objective of this 2nd National Peace and Security Summit is to interrogate the issues and glean the relevant solutions that can take our country out of the woods of insecurity sooner than later.
The temperament of this Summit is moderated by the ILO Recommendation 205 on Employment and Decent Work for Peace and Resilience which recognizes the importance of employment and decent work for promoting peace, preventing crisis situations arising from conflicts and disasters, enabling recovery and building resilience. ILO Recommendation 205 emphasizes that there cannot be sustainable peace and security without respect for all human rights and the rule of law including respect for fundamental principles and rights at work and international labour standards.
Recommendation 205 also considers the need to recognize that crises affect women and men differently and therefore projects the critical importance of gender equality and the empowerment of women and girls in promoting peace, preventing crises, enabling recovery and building resilience.
This Summit is looking at how best to secure our schools especially right now that they are coming under relentless attacks. In addition, this summit is also looking at how best to support our armed forces in the anti- terrorism war.
Ladies and Gentlemen, distinguished guests, we are concerned at the plans to relocate the United States African Command from Germany to Nigeria. While we welcome intelligence sharing and ammunitions support to our armed forces, we warn that it would be counter-productive to replace Nigerian soldiers with foreign boots. Our armed forces are capable of bringing this insurgency to an end if they are better armed, equipped with modern technology and adequately motivated.
We also want to use the opportunity of this Summit to call on our political elites to take responsibility for the actions they take while in office. There is a clear nexus between throwing workers out of jobs, the resultant increase in unemployment and the rising waves of insecurity. What is going on in Kaduna State right now has a lot to do with the penchant by the Kaduna State Governor to throw workers out of jobs at the drop of a hat. The sustainable solution to the crisis of insecurity in Nigeria is to provide decent jobs to the masses of our people. An idle mind is a workshop for the devil.
As we make our beds, so we lie on it! I wish all of us fruitful deliberations.
Comrade Ayuba Wabba, mni
President, Nigeria Labour Congress