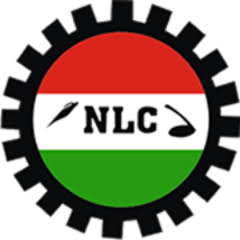 2ND NATIONAL YOUTH DELEGATES CONFERENCE OF
THE NIGERIA LABOUR CONGRESS (NLC) HOLDING ON THE 2ND OF DECEMBER 2020 AT THE NAF CONFERENCE CENTRE, ABUJA
Goodwill Message by the President of the Nigeria Labour Congress, Comrade Ayuba Wabba, mni
Protocol
Our dear young trade unionists and comrades, I bring you fraternal greetings from the National Executive Council (NEC) of the Nigeria Labour Congress (NLC). I welcome you all to the 2nd National Youth Delegates Conference of the Nigeria Labour Congress. This Conference marks the consolidation of our efforts and commitment to give our young workers and trade unionists the opportunity to contribute to the growth and advancement of the trade union movement as major stakeholders. I am delighted that our young comrades have taken this space and challenge with open hands. I am proud that you are making us proud. The past four years of the leadership of the NLC Youth Committee has shown us the huge potentials and strength to be tapped by actively engaging our young workers.
The theme for this year's conference is "Young Workers, Trade Union and the Future of Work". Comrades, there could not have been a better theme. We live in a world where change is no longer slow and steady but fast, furious and fleeting. The advancement of technology especially the floodgates of the internet and social media applications cum tools have built formidable handles and bridges into the future of work. This development, comrades, have ushered in its wake a huge traffic of dislocations, displacements and despair. Unfortunately, this is our new normal.
This reality finds no better expression than the response of the world of work to the invasion of the novel corona virus otherwise known as COVID-19. The first wave of global lockdown associated with the outbreak of the pandemic transformed work as we used to know it and how sudden it came. I am sure that many of us had hardly ever heard of or used the numerous virtual platforms that have now replaced the work rooms in many organizations. While modern ICT applications such as Zoom and Team have made the new buzz word "teleworking" possible, they also bear huge consequences for jobs, decent work, sustainable opportunities and social progress.
Today, I use the opportunity of this Conference to invite our young comrades to explore and engage both the opportunities, the limitations and the risks presented by the new bridges that lead to the future of work. And this word – the future of work – is a word that we must use with great caution and a huge sense of modesty. As was manifestly revealed during the global lockdown of factories, production floor shops and offices, work can now be done everywhere without necessarily having physical contact. Through the use of virtual ICT applications and tools, teleworking is no more in the realms of prophesy and projections, it is now the new normal in the workplace. Dear, Comrades welcome to the Future of Work!
Right now, Nigerian workers and our trade unions face daunting challenges which have been increased by the rapidly evolving dynamism in the world of work especially with the emergence of platform businesses and the reality of their iron clench resistance against unionization of workers. It is gratifying that the international labour community is awake to this reality and is engaging the labour statutes to ensure that hard won freedom and rights for workers are not ambushed and defeated by new ways of work which the Future of Work presents. This is why Congress is intensifying efforts and stepping up its campaigns against casualization of labour especially through the decoy of platform technology businesses particularly in the transportation, telecommunications, oil and gas and the hospitality sector.
Advancements in internet connectivity, software applications and their carrier cum operating devices are getting more sophisticated. While we are yet to fully grasp opportunities offered by 4G wireless technology, the rest of the world has made a quantum leap to 5G cellular technology. As we speak right now, the 5G technology which can carry live voice, text, image communication and 3D technology and also enable what is popularly known as the Internet of Things (IoT) is being deployed all over the world. This technology has stirred up no small controversy globally especially with regards to concerns for public health and safety. The truth is that we live in an era where businesses put profit before people. We must be alive to these developments and engage businesses and government to ensure that deployment of these technologies does not erode industrial health and safety for workers.
While we seek answers to questions that the future of work brings, we should also deal with the concerns that exist in the contemporary world of work. Our workers still face the indignity of indecent work. Almost two years after the new national minimum wage was signed into law, some state governments have refused to pay despite the prevailing inflation. I call on our young comrades to see the fight against wage injustice and sub-standard living conditions as your own fight. You are the greatest beneficiaries of improved wages and conditions of living because you will enjoy these benefits longer than older workers. So, roll up your sleeves, dust up your jeans, strap up your sneakers and get ready to be in the front of the barricades.
According to a 2019 United Nations Population Fund (UNFPA) Report, there are 1.8 billion youth in the world today. This represents more than 20% of the global population. Despite being a significant part of the world population, young people continue to suffer severe limitations to opportunities, resources and support. Currently, 621 million young people aged 15-24 years old are not in education, employment or training. 75 million young people are trained but have no job. In the next decade, one billion young people will enter the labour market, and large numbers of young people face a future of irregular and informal employment. A recent report by the Trading Economics put the level of Nigeria's youth unemployment at 36%. The resource access challenge faced by young people has been exacerbated by Covid-19 and worsening impact of climate change. There is certainly a huge fight ahead of you and all of us as we embrace what the future brings.
The leadership of Congress has provided you with all the necessary tools for this fight. We have through this process of electing your own leadership given you a voice and the space to deploy your own initiatives in organizing your demography and by so doing demonstrating your capacity for leadership. In line with the global spirit of "it is not about us without us", we have ensured that those engaging on this platform are really young persons in tandem with the provisions of our laws which define 'youth' as those below the age of 35. I believe this was clearly spelt out by our national secretariat as prerequisite for participating in this conference. We have also elevated the status of your leadership to our highest organs. This was perfected in the NLC Constitution during the 2019 National Delegates Conference.
My dear friends, leadership is not given anywhere in the world. Leadership is taken. I invite you to see this conference as a platform not to collect positions and titles but as an opportunity to embrace and demonstrate leadership. Many of us serving at the highest echelon of trade union leadership started where you are right now. But by committing ourselves to the service of the working class, we have been able to work our way high up to the summits of trade union leadership by hard work, discipline, commitment to trade union ethics and values and above all demonstration of courage, panache and patience especially when the chips were down.
The opportunities we have made available to you are only initial steps aimed at preparing you for greater responsibilities in Congress. In line with the dynamism that the future of work brings, we have provided training opportunities for our young people through exposure to the best training, mentoring and learning opportunities across the world. Currently, some of our young comrades are attending internship programs both in Africa and in other parts of the world. Clearly, learners will eventually become leaders because the future belongs to those who prepare for it.
While thanking the outgoing leadership of the youth committee for their efforts, I urge all delegates to be good ambassadors of your unions. I encourage you to elect the best and brightest to lead you into a future of work that accommodates you. I pray you journey mercies as you go back to your stations after this conference.
In Solidarity! Aluta Continua… Victoria Ascerta!
Comrade Ayuba Wabba, mni
President