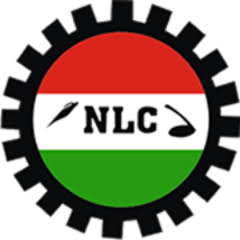 Special Tribute to Sam Ndah-Isaiah
Press Release
We are shocked and deeply saddened by the sudden death of Mr. Sam Ndah-Isaiah, publisher of the Leadership group of Newspapers.
Sam Ndah-Isaiah was our friend and we owe him a special tribute.
Accordingly, we at the Nigeria Labour Congress would like to send our condolences to his family, Newspapers Proprietors Association, Pharmaceutical Society of Nigeria, the government and people of Niger State, Nupe Foundation, and the Emirate Council of which Ndah-Isaiah was a title holder.
Sam Ndah-Isaiah was a courageous writer with a nose for business. But not even this affected his views on national issues which he often expressed unequivocally.
Although an unpretentious party man, Ndah-Isaiah often kept the publications in his stable from partisan frays.
He has passed away when his services were most needed.
We will miss him. We pray for the repose of his soul.
Although we do not imply anything since the cause of his death is not known to us, we are nonetheless concerned by the rising cases of unexplained deaths in our midst.
We therefore would want to use this opportunity to call upon our appropriate health authorities to conduct health audits to ascertain the causes of rise in sudden deaths.
Those conversant with pandemics do counsel that second waves of infections are usually more deadly.
While they are at it, we would urge the general public not to let down their guard. They should renew their health consciousness for the benefit of us all.
We lend ourselves to the popular axiom that life has no duplicate.
Comrade Ayuba Wabba, mni,
President
14th December 2020