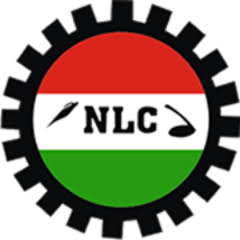 NIGERIAN WORKERS REJECT AND PROTEST THE USE OF STRONG-ARM TACTICS AND DEPLOYMENT OF VIOLENCE AGAINST WORKERS BY THE RIVERS STATE GOVERNMENT!
A Press Statement
This is to alert Nigerians on the birth of new progeny of authoritarianism, industrial tyranny and state sponsored violence and terrorism against workers and citizens by the Rivers State Government. The events of the past few weeks confirm to us and many right-thinking Nigerians that there is a full-fledged bloom of despotic rule in Rivers State under the administration and supervision of Mr. Nyesom Wike.
On the 2nd of February 2020, agents of the Rivers State Government invaded and sealed off the Nigeria Labour Congress (NLC) Rivers State Council Secretariat at D -Line, Port Harcourt. The premise for the forced take-over was that the government claimed it wanted to do a structural integrity test on the building.
This same building was only recently constructed and commissioned by the Rivers State Government. The Rivers State government only realized that the building it built and commissioned needed structural test immediately workers started making strident demands for their rightful entitlements to salary adjustment based on the new national minimum wage, release of withheld salaries, promotion, payment of arrears of owed pension and gratuity and remittance of check off dues to unions.
Not done with the sealing of the NLC Rivers State secretariat, hoodlums suspected to be sponsored by the state government invaded the sealed NLC Rivers State Council secretariat on the night of Tuesday, 21st July 2020. Equipment and installations worth millions of naira were vandalized. Till today, no single arrest has been made.
A few weeks ago, the Chairperson of the Judiciary Staff Union of Nigeria (JUSUN), Rivers State Council, Comrade Anthony Wachukwu was abducted, taken to the Rivers State Government House Port Harcourt where he was detained. Later, he was charged before a magistrate court on trumped up criminal charges. While he was still being prosecuted, he was kidnapped. He is yet to be seen till now.
The campaign of terror against workers in Rivers State took a very dangerous dimension on August 27, 2020 during a meeting of NLC Rivers State Executive Council meeting at the secretariat of Medical and Health Workers Union of Nigeria, Road 19, Pipeline, Rumuagholu, Port Harcourt, held there owing to the sealing of the usual meeting venue.
The attack by hundreds of armed hoodlums was led by a man who identified himself as the Councilor of Ward 7, Obio-Akpor Local Government Area, who said he was acting on "orders from above". Given the clear intention of the mob to injure, maim and kill many of our members, our workers had to take to their heels thus abandoning the meeting. Currently, all labour leaders in Rivers State are operating underground.
The attack on the leaders of the NLC in Rivers State on Thursday, 27th August 2020 was only the tipping of a well calculated attempt by the Rivers State government to eviscerate, incarcerate and decimate the leadership of Labour in Rivers State. The grand design is to muzzle the voice of Rivers State workers who face a despicable industrial ordeal.
Fellow citizens, Nigerian workers have never had it so bad under a state governor as Mr. Nyesom Wike who now sees himself as a demi-god. As the demi-god that he believes he is, Mr. Nyesom Wike has no scruples for the rule of law or basic standards of decency. He has arrogated and appropriated to himself the powers of both the executive, the judiciary, the legislative and the vicious powers of underground non-state operatives who openly identify themselves as thugs loyal to Mr. Wike.
Nigerian workers are not cowed and will never be cowed by the cowardly actions of Mr. Nyesom Wike to cower our voices. Workers will never succumb to his scare tactics. We will continue to demand that the rights of our workers in the workplace, their safety, and the sanctity of their lives must be respected always both by government and private sector employers. We will never shirk from this sacred mandate.
Nigerian workers under the aegis of NLC and TUC and our civil society allies in the discharge of our constitutional rights will embark on a peaceful protest in Port Harcourt, Rivers State on September 8, 2020. The protest is to draw the attention of the world to the following infractions on workers and trade union rights in Rivers State:
Act of Lawlessness by sealing off the NLC Rivers State Council
Witch-hunting, Persecution and Prosecution of trade union leaders on trumped up charges
Non-payment of gratuity and pensions to pensioners since 2015
Non-payment of promotion arrears since 2015
[[
Rivers State government has failed to clear the arears of pension and gratuity indebtedness in the state. This wicked act has become the living nightmare of senior citizens who are being punished for serving the state. These pensioners are dying in droves as a result of neglect.
Withholding of workers' salaries
The Rivers State government is owing some workers in the state up to 7-month salaries. The February and March 2016 salaries of teachers in Rivers state were not paid due to the biometric test ordered by the State Government. Health workers in Rivers State were denied their October 2017 salary due to their participation in the National JOHESU strike.
Refusal to negotiate with workers' organizations on salary adjustments consequent on the new national minimum wage
Since the enactment of the new national minimum wage of N30,000, there has been no collective bargaining agreement and enabling circular for the implementation of the new national minimum wage in Rivers State. The state government has also refused to conclude negotiations on consequential salary adjustments with workers' in Rivers State and has also excluded all the tertiary institutions in Rivers State from benefitting from any consequential salary adjustment.
The Rivers state government deployed hired thugs to attack workers both individually and as a group. The attack of trade union leaders and violent disruption of the Rivers State Executive Council meeting on August 27, 2020 was only an icing on the cake of Wike's malfeasance.
Refusal to remit statutory check-off dues to trade unions
By refusing to remit statutory check off dues to unions and the labour centres, the Rivers State government is projecting an overt agenda of suffocating trade unions in Rivers State to death in clear violation of Section 17 of Nigeria's Trade Union Act.
Fellow Nigerians, if after next week's protest, Governor Wike continues to hold labour in contempt and fails to redress our concerns, we will be left with no other option than to ground every socio-economic activity in Rivers State until the Rivers State Governor does the needful.
We wish to remind Mr. Nyesom Wike that the world has seen the rise and fall of even more unconscionable, atrocious, and blood thirsty tyrants. His own case will not be any different.
Mr. Nyesom Wike should be well assured that Organized Labour in Nigeria and all over the world through our international network will continue to hold him to account and bring him to justice, even after the expiration of his current tenure in office, should any slightest harm come to any worker during our protest.
Aluta Continua… Victoria Ascerta…
Comrade Ayuba Wabba, mni Comrade Quadri Olaleye, FCIA
President, Nigeria Labour Congress President, Trade Union Congress